Junior Membership
Craigmillar Park Golf Club has an active and friendly junior section and whether you play golf just for fun or more competitively, there will be something for you at our club. We strive to provide our juniors with a fun, welcoming and safe environment to experience golf, give them the opportunity to progress to their potential and equip them with skills that can be used and enjoyed for the rest of their lives.
A friendly environment where juniors can have fun, make friends and enjoy their golf
Encouragement to develop their skills to whatever level they may aspire
A junior pathway to guide a child from complete beginner through to getting a handicap
Lots of different types of events, from medals, scrambles, 'roll-ups', flag and 10-hole fun competitions, to outings, team matches and social events
Click here to view annual Junior Membership rates.
Click here to access a membership application form.
If you have any queries regarding Junior Membership contact the Junior Convenor at juniors@craigmillarpark.co.uk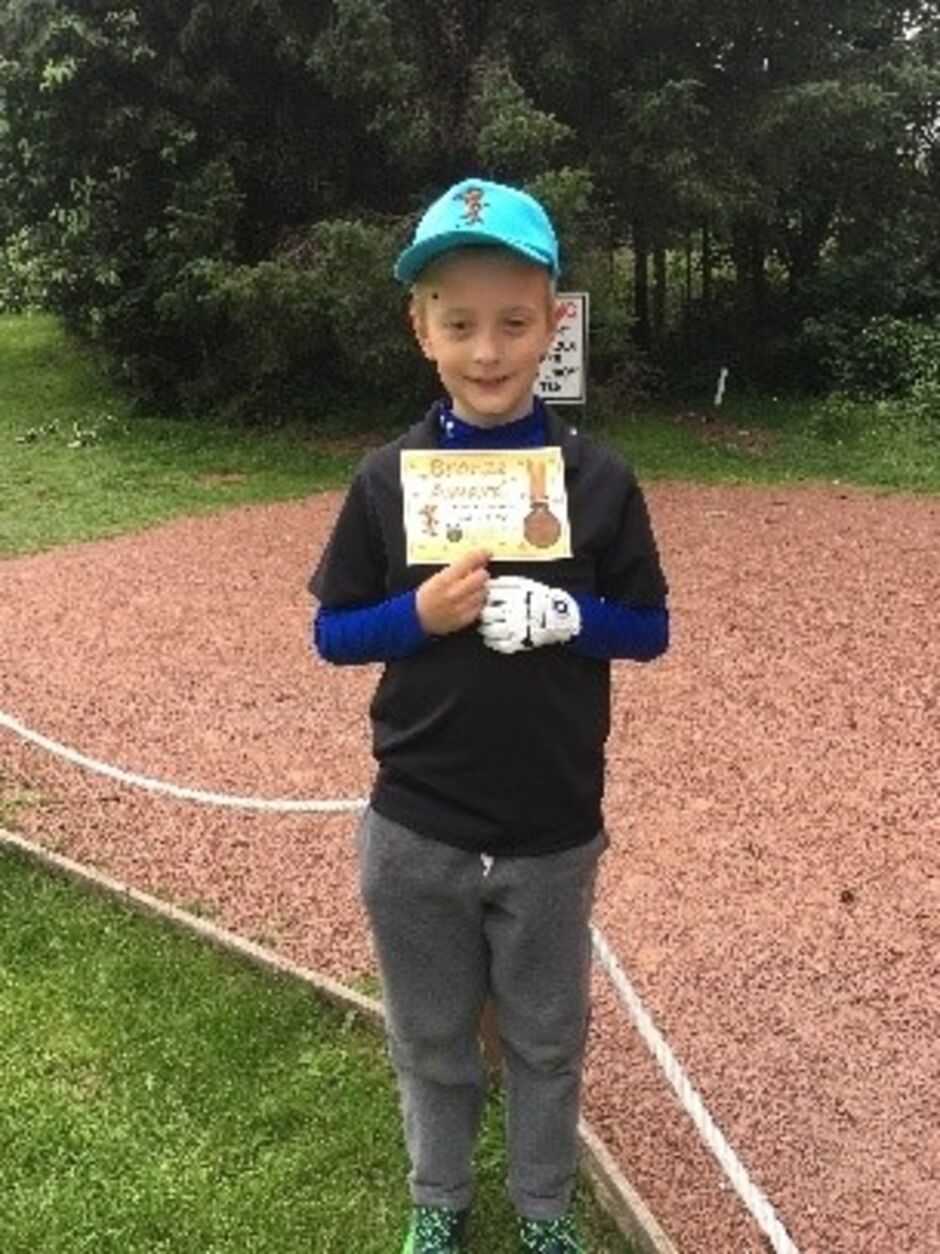 Daniel says: " There's loads to do that's fun. Flag competitions, scrambles, training on a Monday, and the club really helps us to improve." He added, " and you can sledge in the winter!"
Ian, Daniel's Dad says, " We've been blown away by how friendly Craigmillar Park is and how encouraging the environment is for the juniors. Daniel absolutely loves the club and we can't speak highly enough about it."
Coaching
All Junior members are entitled to a half hour hour's free 1:1 coaching/ assessment with our PGA Professional Alan Wright. We also offer subsidised group coaching tailored to individual needs such as games-based approaches for younger children, technical trackman lessons, and on-course lessons.
Club Hire Scheme
Craigmillar Park Juniors can join a club hire/ club exchange scheme where, rather than buying sets of clubs they can pay an annual fee of £20 and we will supply the correct size of clubs during their growing years, greatly reducing the outlay of purchasing numerous sets.
Contact us at juniors@craigmillarpark.co.uk
More information can be found on our Junior Blog